Upon request of friends from North America and Europe, this article extracted from several documents is written in three languages in order to help our children understand the Southwestern history and culture, the region where their parents were born and raised…
Special thanks to our beloved friends – Tran Thu Huong, Cathy Phan, Huynh Ngoc Minh, Nguyen Thi My Huong and Nguyen Thi Tuyet who provided precious helps making this article possible
Part 1 – History and Geography
Preface
- Since my childhood I loved listening to country love music such as - my village, nostalgic country love, Vietnam my homeland, incense land, etc…. Those songs still lie in my childhood subconscient forever to this day … I have an ambition that someday I will try to understand the history of my homeland … the Southwest region. Despite the fact that my country today has improved, the population is still very poor but this is the place where I was taught that it is my homeland. Homeland is the place which we always remember, still wish for better life and we all want to return to live in the neighbourhoods that were filled with love and joy … Despite leaving their country for so many years, people always remember their country. Even today a lot of Vietnamese expatriates scattered around the world had succeeded well in their career and hold some important positions in the new society, their heart and soul are still with their homeland.
The S-shape country named by poet Che Lan Vien as "a boat cut through the waves" had suffered the excessive pain for several decades due to war. But that S shape country, from my perspective, represents the tears flowing in the night as the wince shape of a mother (by shivering) waiting for her kids living away on other side of the ocean…
After several thousand years of Vietnamese history we have never seen a massive exodus. In the auld lang syne that migration we thought we will never be able to go back home again. In reality however, thanks to the country nostalgia still residing in our hearts which attached us to the original homeland. We were attached to the country from our blood and skin and that attachment will follow us in any road to new life.
We always oriented toward our country with childhood nostalgia, the peaceful country life under the roof with blue smoke lined along the green river…We left our country with tears knowing that there was no expected return.
After several years living abroad we are now heading home. On the way home, going through crowded streets we can see a lot of newly built houses interlacing with old rusted roofs. The old quiet streets are now becoming bustling with commercial streets and town. Life contrasts with vivid colors and unfolds with animation of the young and meditation of the old….
We invite you to join us looking back at our homeland in order to share the emotional feelings and a lot of childhood nostalgia, during our trip. To understand the Southwestern culture we will visit My Tho Big city, Ninh Kieu warf lined along Can Tho river, go back to Bac Lieu to hear amateur Music Performance (Dạ Cổ Hoài Lang), arrive in Soc Trang town to feel the heartbeat while watching the Ooc-Om bok festival with joy and finally penetrate Ca-Mau cajuput and mangrove forests…
To the memory of my dear dad who tempered his children with the country nostalgia at the early age and the courage to write down the famous history of the Southwestern culture….
Southwestern Region – a brief history
In 1679, the armies of the Minh Dynasty (Minh Hương) under 2 Chinese Generals Trần Thắng Tài and Dương Ngạn Địch sailed to Thuận-Hóa with 3,000 soldiers well armed requesting military help from Vietnamese government. Lord Nguyễn Hiền Vương thought that if he would not accept them they might have fought back the Nguyen lord government. Lord Nguyen then accepted to receive them and sent them to new territories – Biên Hòa – Islet City and Định Từơng – Big City to explore new lands with a message that those were his new developed territories.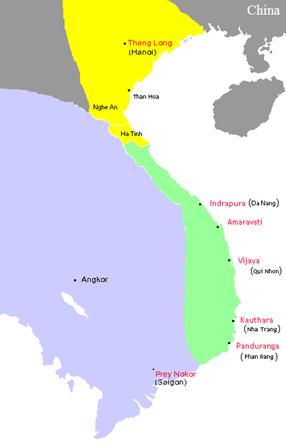 General Trần Thắng Tài settled in Biên Hòa and developed that new land while General Dương Ngạn Địch and his troops headed to Định Tường. Later, one those new cities became the most prosperous commercial centers in the South. In 1771, the Tây Sơn revolution broke out in Quy-Nhơn, which was under the control of three brothers named Nguyễn Nhạc, Nguyễn Lữ, and Nguyễn Huệ, not related to the Nguyễn lords. By 1776, the Tây Sơn had occupied all of the Nguyễn Lord's land and killed almost the entire royal family. The surviving prince Nguyễn Phúoc Ánh (often called Nguyễn Ánh-Gia Long) fled to Siam (Thailand), and obtained military support from the Siamese king. In 1784 Nguyễn Ánh came back with 50,000 Siamese troops to regain power, but was defeated at the Battle of Rạch Gầm–Xoài Mút and was almost killed [2]. Nguyễn Ánh fled Vietnam, but he did not give up. Due to War between Nguyễn lord and Tây Sơn, the population moved gradually to Bến Nghé (Chợ Lớn) and the Chinese were especially active in trading, and by 1700, commercial trading was well-established and flourishing.
At the end of 16th century VietNam developed trade relations with Western countries such as Spain, Portugal, France, Holland and Britain. At this period Catholicism started to spread into VietNam.
In 1695, Mac Cuu from Thailand migrated and established in Ha Tien, founded the trading port, a prosperous trading spot. After several invasion of Siam (Thailand) and Chenla (Cao Mien), Mac Cuu accepted to submit to the Nguyen's dynasty. He was ordained by the Lord Nguyen, given the control of the Ha Tien's territory which was later connected to Rach Gia's province.
The Trịnh-Nguyễn War lasted from 1627 until 1672. The country was effectively divided in two. Nguyen Family (1558-1778) ruling in the central and South, and the Trinh Family (1539-1787) ruling in the north, nurture feuding governments. After fifty years of civil war, the Trịnh and the Nguyễn maintained a relative peace for the next hundred years, during which both sides made significant accomplishments. Meanwhile, the Nguyễn Lords continued the Southward expansion by the conquest of the remaining Cham land. Việt settlers also arrived in the sparsely populated area known as "Water Chenla" (Chân Lạp), which was the lower Mekong Delta portion of Chenla (present-day Cambodia). The Tây Sơn army commanded by Nguyễn Huệ (Quang Trung emperor) marched north in 1786 to fight the Trịnh Lord, Trịnh Khải. The Trịnh army failed and Trịnh Khải committed suicide. The Tây Sơn army captured the capital in less than two months. The last Lê emperor, Lê Chiêu Thống, fled to China and petitioned the Chinese Qing Emperor for help. The Qing emperor Qianlong supplied Lê Chiêu Thống with a massive army of around 200,000 troops to regain his throne from the usurper. Nguyễn Huệ proclaimed himself Emperor Quang Trung and defeated the Qing troops with 100,000 men in a surprise 7 day campaign during the lunar New Year (Tết). During his reign, Quang Trung envisioned many reforms but died by unknown reason on the way of marching toward the South in 1792, at the age of 40.
After Quang Trung's death, the Tây Sơn Dynasty became unstable as the remaining brothers fought against each other and against the people who were loyal to Nguyễn Huệ's infant son. Nguyễn Ánh sailed north in 1799, capturing Tây Sơn's stronghold Qui Nhơn. In 1801, his force took Phú Xuân, the Tây Sơn capital. Nguyễn Ánh finally won the war in 1802, when he sieged Thăng Long (Hanoi) and executed Nguyễn Huệ's son, Nguyễn Quang Toản, along with many Tây Sơn generals and officials. In 1802, Nguyễn Ánh proclaimed himself Emperor Gia Long and founded the Nguyen Dynasty (1802-1945). Gia is for Gia Định, the old name of Saigon; Long is for Thăng Long, the old name of Hanoi. Hence Gia Long implied the unification of the country.
In regards to the internal policy, the Nguyễn Kings cleared land for cultivation, encouraging irrigation. As for external policy, Minh-Mang and Thieu-Tri kings sent merchant ships to trade with France, Britain, Indonesia and India.
The greatest significance of this period, however, is that it marked the opening up and settlement of the vast rich lands of the Mekong River delta. The Cambodian population in the area provided little resistance to the South readily absorbed, too, the influx of refugees who left the insecurity and tyranny of the Trinh in the North, as well as numerous Chinese immigrants. Despite these conditions, though, the Vietnamese managed to survive as a unique nation.
For a general introduction, we can not separate the history of Southwestern region from the history of the Phù Nam kingdom, the one of Chen Lap and the history of all South east nations influenced by Indian culture in general.
Oc Eo Ancient citadel was a busy port in the Middle Age submerged under the ground. Oc-Eo Citadel was rediscovered/found when the soil was dug out to build the Ba The canal in the 1940s under surveillance of Francois Malleret. This archaeological site of 4,500 ha is situated in the Sập Mountain in Ba Thê region, Thoại-Sơn district, 30 Km Southwest of Long-Xuyên city and still hold many mysteries to researchers and archaeologists. The Oc-Eo site is a famous place known to many people inside the country and overseas. It is a vast ancient vestige site of the Phù Nam kingdom, a powerful nation in the Southeast Asia area of about 2,000 to 3,000 years ago…
From the Chinese sources, however, it can be determined that a polity called "Funan" by the Chinese was the dominant polity located in the Mekong Delta region. As a result, archaeological discoveries in that region that can be dated back to the period of Funan have been identified with the historical polity of Funan. The discoveries at Óc Eo and related sites are our primary source for the material culture of Funan. The Vietnamese historian Ha Van Tan has questioned whether the vestiges excavated at Óc Eo belonged to Funan, in view of the complete lack of any Khmer records relating to a kingdom of this name: he argues that Óc Eo gradually emerged as an economic and cultural centre of the Mekong Delta and, with an important position on the Southeast Asian sea routes, became a meeting place for craftsmen and traders, which provided adequate conditions for urbanization, receiving foreign influences which in turn stimulated internal development…
The conquest of the South which confirmed the Southwestern culture, was formed since the real important migration of Vietnamese people starting from the 17th century when the Nguyễn's lord conducted the massive migration from the Ngủ Quảng's provinces - Quảng Nam, Quảng Bình, Quảng Trị, Quảng Đức (Thừa Thiên), and Quảng Nghỉa (Quy Nhơn). It was combined with the sparsely nomads after failure of previous Ming dynasty (prior to Manchu regime leaded by generals Dương Ngạn Địch, Trần Thắng Tài and Mạc Cửu), along with sporadic migration in the 15th century of the Khmer people from various regions of Cambodia, overflowing the Tiền River, Hậu river to avoid the massive killing clan of lord Siam, and the natural migration of Muslims (Chăm) to Châu Đốc, combined with the process of nomad in place of different ethnic communities to set up farming village. Therefore the cultural identity of Southwest region was really established. Through the integration between different ethnic communities created new developed culture and economy of a greater Southwestern territory. That was a regional young culture, rich, multi-ethnic, multi-religious and multi-colors. Despite of that, the cultural characteristics of Khmer ethnic have remained in many rural areas - especially areas with the distinctive nature of Trà Vinh, Sóc Trăng, Bạc Liêu, An Giang, Kiên Giang and Cà Mau.
From the above hypothesis we can assume that our ancestors originated from a combination of the remnants of Tây Sơn to avoid the King Gia Long arriving from Ngủ Quảng and An Khê (Pleiku) plus the migration of Ming people prior to Manchu dynasty, the migration of the Khmers to avoid the extinction of the king of Siam and the lords Cham Muslims. Gradually they learned to cultivate, to build houses and boats, to develop agriculture of rice, to fabricate copper, metalworking, textile, manufacturing, painting, to carve statues, scientific thinking even to create their own language. And with a long history by chance, over a thousand years of Northern influence and more than a hundred years of French domination had contributed greatly to Southwestern culture…
To understand the Southwestern culture, of course, one must look at the characteristic traits of humans. Because humans are the owner of every language and action which have a profound impact on music, literature and architecture, festivals and customs, we will explore the features of the Southwestern cultures and customs such as New Year festival, Mid-Autumn festival, ancestor's worship and its anniversary of death, weddings, Lunar festivals with the Soc Trang "Ghe Ngo" boat racing, Buddhism with Lady Chau Doc's temple, folkloric music and floating markets of Cai Be, Cai Rang, Nga Bay and Nga Nam…
Floating markets-Ngã Bảy Ngã Năm, Cái Răng and Cái Bè
Originally local inhabitants of Southern provinces moved mainly by boats on waterways. Then the boats became floating markets with time.
Together with Cái Bè and Phụng Hiệp, Cái Răng Floating Market in Cần Thơ City is one of the three biggest in the Mekong Delta. The shops and stalls at these markets are boats of different sizes. Different markets have its own particularities.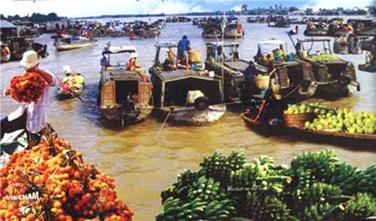 Once you arrive there, you will sense yourselve the living environment imbrued with delta activities: hundreds of merchandises' sampans and boats in close proximity to one another and dealing in fruits and agricultural products of all kinds, even fuel supply. Sightseers also have a chance to witness the river-based life of many merchandising families.
Cai Rang Floating Market is open all day but it is busiest from sunrise to about 9am. The main items sold there are farm products and specialties of Cái Răng Town and neighbouring areas. Every boat has a long upright pole at its bow on which samples of the goods for sale are hung (cay beo). Sellers tie their goods to a tall pole so that buyers can see from a distance what they are selling.
During the early morning market hours, larger sized boats anchor and create lanes that smaller boats wave in and out of. The waterway becomes a maze of hundreds of boats packed with mango, bananas, papaya, pineapple, durians, rambutan and even smuggled goods like cigarettes. Sellers do not have to yell out about their goods because their goods can be seen from a distance and they cannot be heard in the vastness of the river and the noise of boat engines. Small boats that sell beer, soft drinks and wine wiggle through the other boats to serve market-goers and visitors.
Each boat is loaded with plenty of seasonal goods. Activities at the market are also an occasion for tourists to study the cultural aspects of Southerners.
The floating markets represent a cultural life of Southwesterners. Even today new roads are developed and ready for efficient transportation but those markets still exist in bustling waterways…
Renovated Opera/Stage Performance (Cải Lương)
The principal supporting songs in Cải Lương is the Vọng Cổ (literally, nostalgia for the past). Cải Lương owes much of its success to the sweet voices of the cast, much appreciated by the audience. Upon hearing the first bars of the well-loved Vọng Cổ, the audience reacts with gasps of recognition and applause heavily. Cải Lương is a form of folk music that originated in the early 20th century. Cải Lương was first played by amateurs in the Bạc-Liêu province. Due to their soft voices, Southwesterners sing Cải Lương very romantically and lyrically.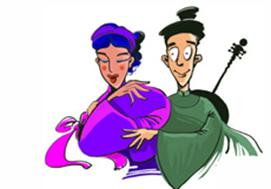 Performance of Cải Lương includes dances, songs and music's. The music originally drew its influence from Southern folk music. Since then, the music of Cai luong has been enriched with hundreds of new tunes. A Cai luong orchestra consists of danakim and guitars with concave frets.
Over the years, cai luong has experienced a number of changes and, as a result, has become a highly appreciated form of stage performance highly appreciated by the Vietnamese people as well as foreign visitors.
Cải Lương and the Vọng Cổ still exist today in the Mekong delta region where the countryside people with leisured living style had sufficiently time and conditions to enjoy those elegant entertainment fashions. Thereby, the Cải Lương and the Vọng Cổ were born from rural area, procuring the old songs then renovate them according to their local needs and circumstances.
Nguyễn Hồng Phúc - Canada
(Taberd 12B2 – 72-73)